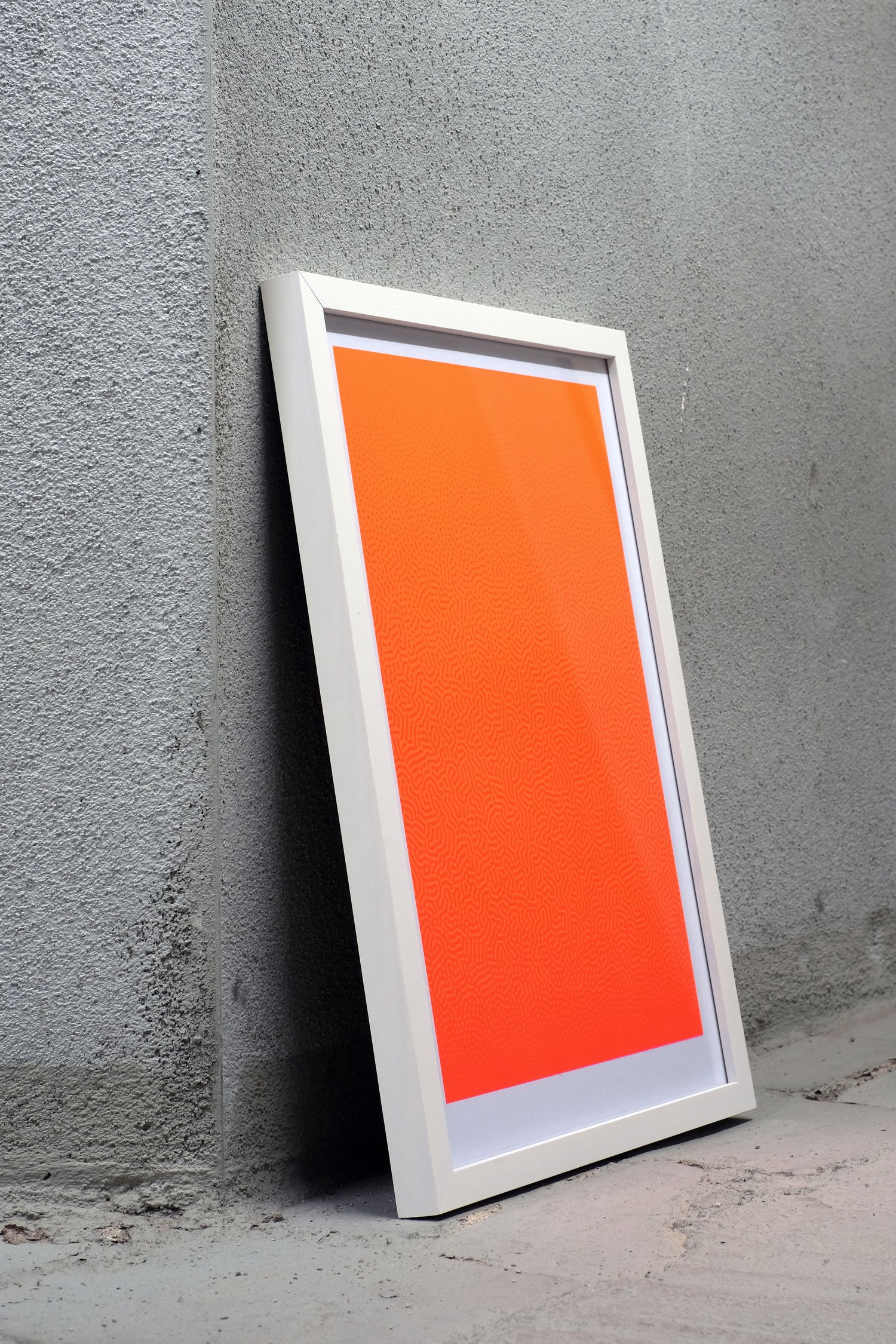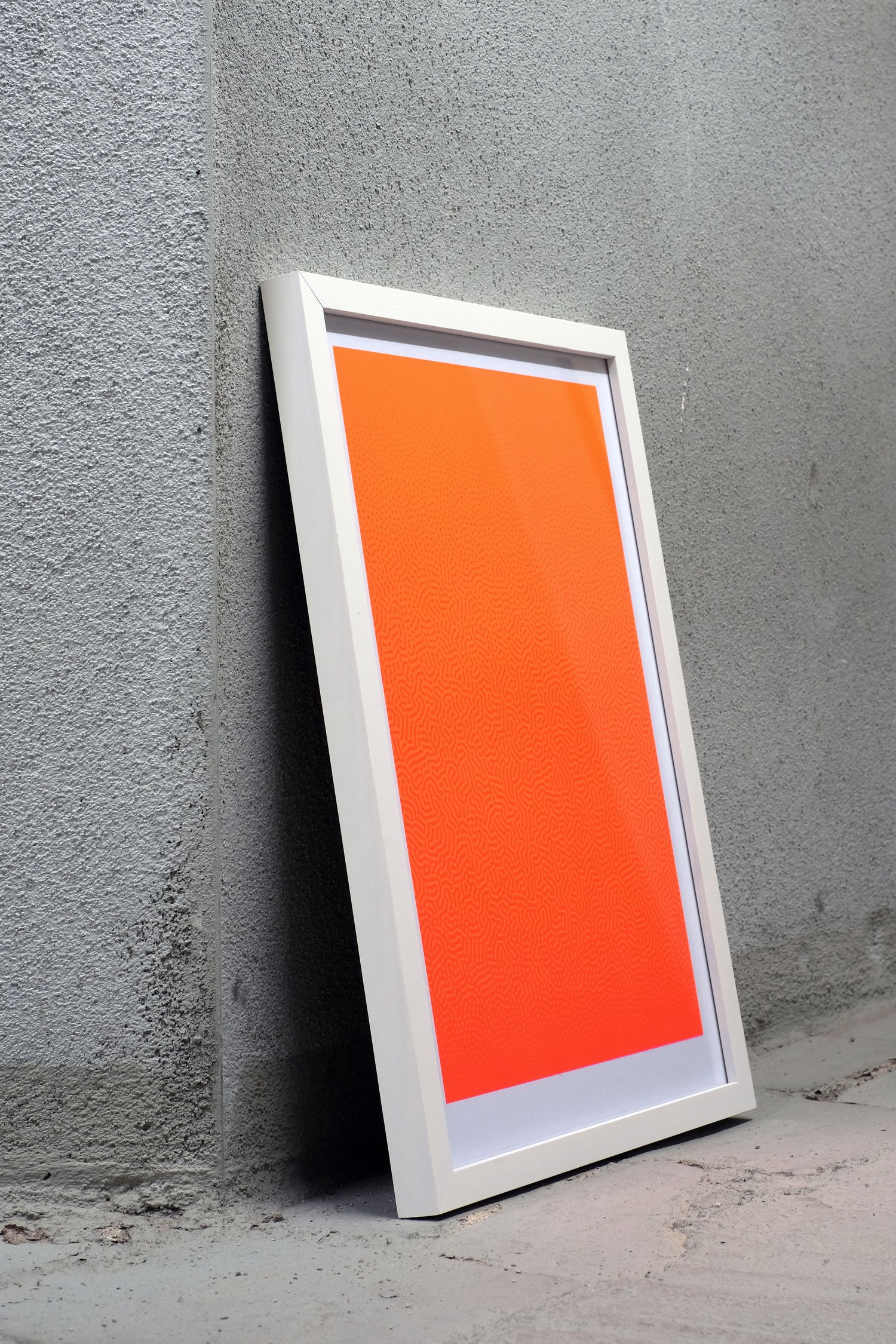 Gradient [A.]
€25.00
This is a print of a very carefully calculated gradient that creates a harmonic transition between these two shades of neons that combine into a fade as fresh as an orange.
Hand-pulled screen printed poster.
Neon pink and neon orange acrylic ink
printed on 250g/m2 white paper.
297 × 420mm, signed and numbered.
[Edition of 12, 2021]
Sold without frame. Framing options available upon request.